~2 minute read
Sales teams understand the value of setting sales objectives, meeting budgets, and projecting future trends to set themselves up for success. Having the ability to analyze past data and collaborate over near real-time data is critical. 
For example, a sales team may want to analyze the results of their recent holiday campaigns. Using AutoQL, they can ask queries that provide insights into which products, services, and locations generated positive results and which ones fell below the line.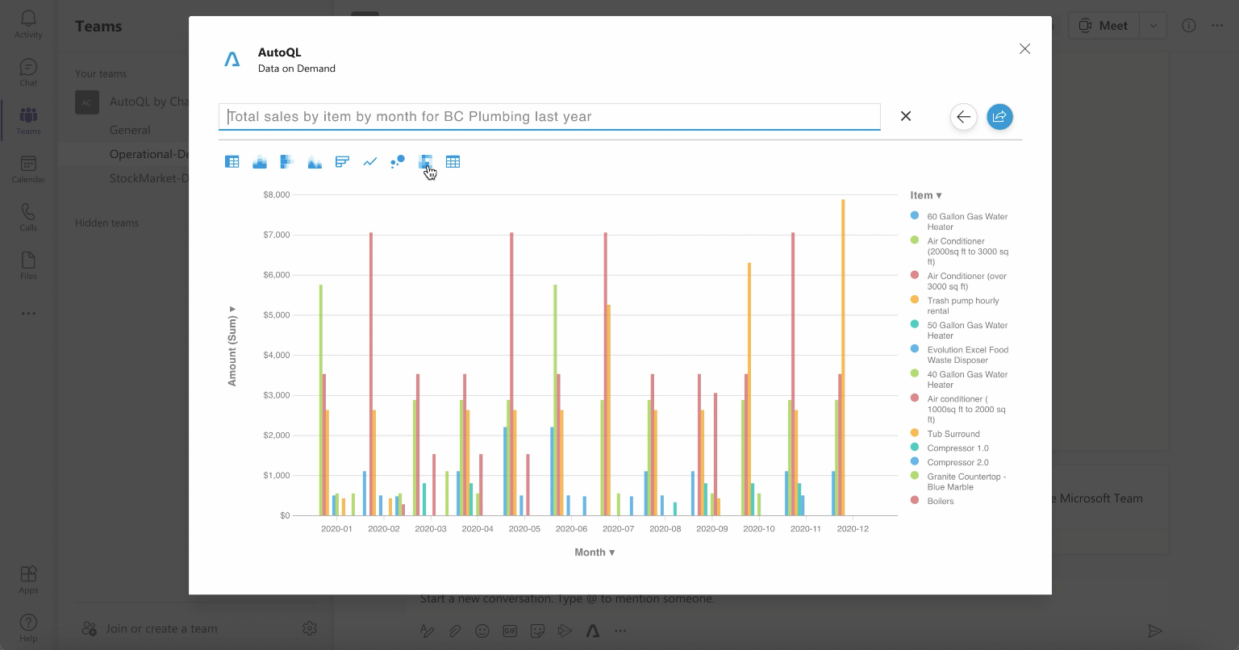 With AutoQL, users can query their data and share their insights in dedicated channels for increased collaboration.
Business users can explore the detailed data to uncover insights and evaluate outcomes. They can then share their findings directly in Teams, promoting collaborative, data-informed discussions with their peers. Instead of waiting for a monthly or quarterly report, this direct line to data ensures that conversations and follow-up decisions can happen sooner and are driven by the most up-to-date, relevant data.  
Why use AutoQL in Microsoft Teams? 
Quickly and easily access and analyze data, visualize trends, and evaluate results with relevant stakeholders. 
Expedite data-driven discussions and decisions by presenting complex sales data in a visual, collaborative context. 
Explore detailed data to identify which products, services, or locations may require new strategies or approaches in order to meet future sales goals.