In today's corporate landscape, employee experience has become crucial in attracting and retaining top talent. Recognizing its significance, Chata.ai applied for the ManpowerGroup startup challenge. From over 800 applicants, they were shortlisted as one of 18 new startups to present and pitch their solution at the ManpowerGroup Lab during Viva Technology from June 14-17, 2023.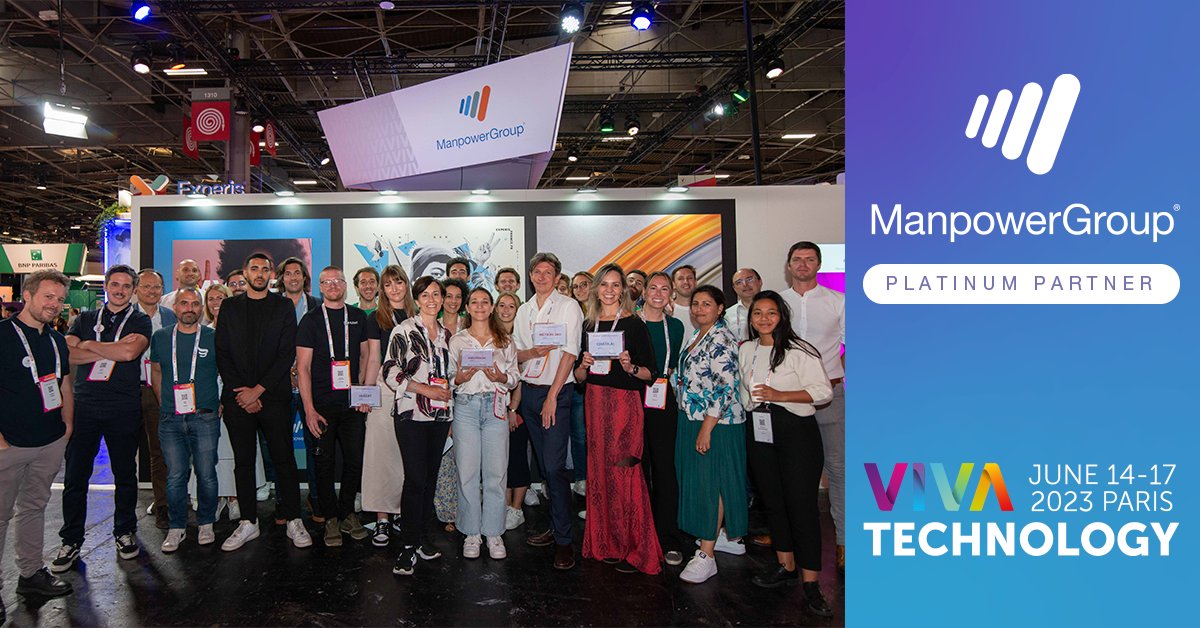 Group photo of all the startups that were selected to exhibit at the ManpowerGroup's Lab at VivaTech 2023
Overview of Viva Technology and ManpowerGroup's Involvement
Viva Technology (VivaTech) is a leading global technology conference that brings together visionary startups, established companies, and industry leaders. ManpowerGroup, a renowned workforce solutions provider, solidified its position as a platinum partner at VivaTech from June 14-17, 2023. Their goal was to showcase and foster innovation in the HR industry and drive transformative change.
As part of their engagement with VivaTech 2023, ManpowerGroup launched three startup challenges: Rethinking the Employee Experience, Climate Awareness and Ethical AI, and Developing Future Skills. These challenges received over 800 applicants from around the world, emphasizing the pressing need for innovative solutions in these areas.
Chata.ai: Rethinking the Employee Experience
At the forefront of revolutionizing the employee experience, Chata.ai has gained recognition for its unique approach and innovative solution. They have focused on transforming the way organizations interact with their data warehouse by harnessing the power of their proprietary generative AI and natural language processing technology. Chata.ai's journey leading up to VivaTech 2023 has been characterized by continuous growth and unwavering dedication to enhancing the employee experience.
Chata.ai's victory in the startup challenge serves as a testament to its ground-breaking solution for reimagining the employee experience. Their solution offers a unique blend of artificial intelligence, natural language processing, and data analytics to streamline data access, foster employee engagement, and create personalized and seamless experiences. The judges were impressed by its user-friendly interface, powerful insights, and ability to adapt to individual organizational needs, leading it to be chosen as the winner for "Rethinking the Employee Experience."
Implications for the Future of Employee Empowerment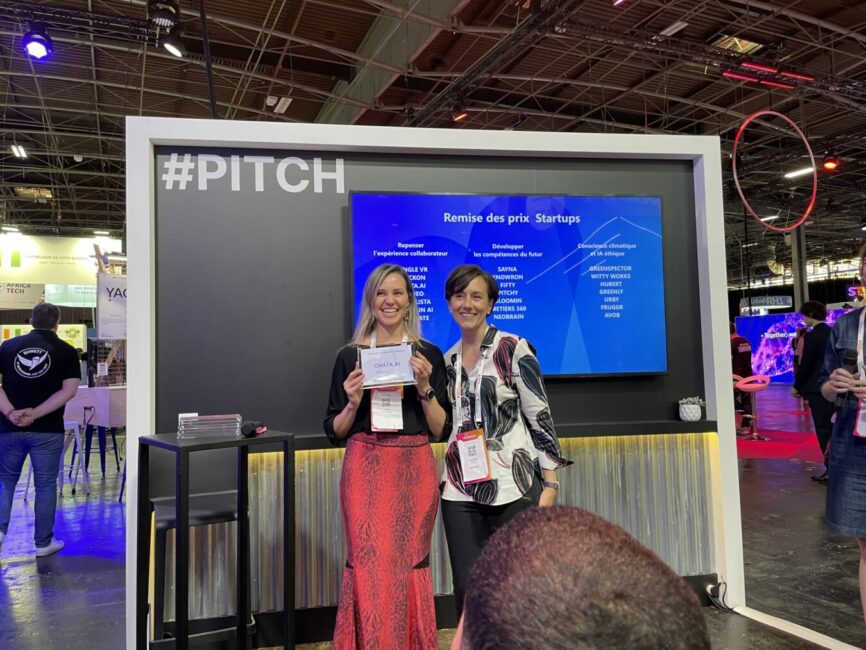 Taisa Noetzold accepting the award on behalf of Chata.ai for "Rethinking the Employee Experience"
Chata.ai's win at VivaTech 2023 marks a significant milestone in the journey to revolutionize the employee experience. Through their innovative approach and ground-breaking solution, they have positioned their technology as pioneers in data access and employee empowerment. As organizations increasingly recognize the importance of the employee experience, Chata.ai's victory serves as a catalyst for change, inspiring enterprises to embrace innovative solutions and transform the way they engage with their workforce and data warehouse. With an exciting future ahead, Chata.ai is poised to make a lasting impact, driving the employee experience to new heights of excellence.
Want to schedule a demo or learn more? Connect with the team at Chata.ai →
Media queries can be directed to: 
Erica Lister, Senior Marketing Specialist at Chata.ai
Email: erica@chata.ai
Chata.ai Media Kit: www.chata.ai/media-kit/