Chata partners with Google, bringing AI for data on demand to Google Cloud customers.
~3 minute read
We're incredibly proud to announce that we've joined the Google Cloud Partner Advantage Program as a Technology Partner. This milestone allows us to extend the value of our AI solution portfolio to business users across organizations in every industry.
Through this partnership, we'll help Google customers solve their toughest data access challenges through the adoption of innovative, high-impact AI solutions like AutoQL.
AutoQL makes it possible for individuals to access and explore their data using natural language. It's an API-first solution that embeds natively in existing applications and tools, empowering companies to reap the benefits of powerful conversational AI technologies that drive real business value. Leveraging AutoQL enables SaaS providers and enterprises to maximize data accessibility as an asset for their businesses, their employees, and the users they serve.
Today's business users expect self-service tools that enable them to find the information they need in real time.
Accessing data with AutoQL is as simple as asking a question the same way one would speak to a colleague, making it easy for anyone, even non-technical individuals, to query their data.  This natural language-centric approach to interacting with data enables all individuals—regardless of data literacy level or technical aptitude—to access the information they need more quickly and intuitively than ever before.
"Today's business users expect self-service tools that enable them to find the information they need in real time. Everyone, even non-technical individuals, are required to execute on data-driven strategy every day to push their business forward. AutoQL eliminates barriers between teams and their data so they can gain insight into their business faster and make decisions that empower them to get ahead in a competitive economic landscape," says Chata CEO Kelly Cherniwchan.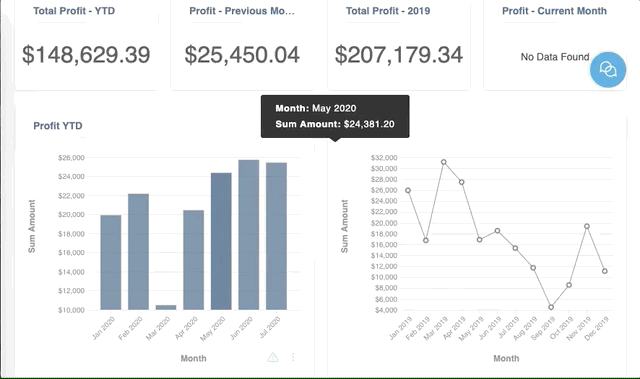 Integrate AutoQL in any business solution and get answers fast with Data Messenger. 
Enabling efficient data exploration and workflows through AutoQL allows enterprise businesses to eliminate reporting bottlenecks and democratize data access at scale throughout their entire organization. Teams see rapid adoption by employees across roles and departments, freeing their internal technical teams from the endless firehose of reporting requests coming from other business units.
For software businesses, providing intuitive and accessible reporting tools is a key differentiator and a non-negotiable when it comes to meeting the demands of today's data-driven business users. SaaS providers can easily embed AutoQL within their existing solutions to add new value and solve critical data-related use cases in the software their users rely on. Enhancing data accessibility drives engagement from business users, affording SaaS companies the opportunity to generate new revenue and increase engagement with the added value of data on demand.
We're committed to making adoption and implementation of AutoQL a low lift, rapid ROI experience for the businesses we serve. Developers can take advantage of AutoQL's complete end-to-end system including our customizable and open source frontend widgets—Data Messenger, Dashboards, and Data Alerts—to deliver the power of conversational data access, seamlessly. On average, widgets take just 2-3 hours to implement.
As a Google Cloud partner, AutoQL empowers Google customers to generate value from their AI-driven digital transformation initiatives, fast.
AutoQL will remain cloud-agnostic to provide intuitive data access tools for diverse businesses and evolving use cases over time. Moving forward, we'll continue to expand our presence in the cloud ecosystem, offering new opportunities for businesses to stay agile and get ahead in our evolving digital landscape.
Interested in integrating AutoQL into the business software solutions you build? We'd love to chat with you.
Get in touch with our team.