Dynamic Dashboards you can build & deploy in a snap
Set up in seconds and completely customize Dashboards to meet the data demands of every user, simply by asking questions in natural language.
Request demo
Code-free set up and completely customizable through natural language, Dashboards powered by AutoQL bring next-generation data access to today's software providers.
Embed powerful Dashboard features without added effort
Deliver the reporting functionality your users demand with our customizable, easy-to-implement frontend components. With Dashboards powered by AutoQL, it's incredibly simple to create dynamic, at-a-glance overviews that display the metrics that matter. Set up default Dashboards for your users, provide flexible templated options, or give your users the option to build their own from scratch.
Boost engagement with extended capabilities
Level-up your feature functionality and add new value to your application with Dashboards you can easily implement wherever, and however, you'd like. Offer an ongoing snapshot of your users' data through comprehensive, interactive visualizations so they get even more out of their experience in your software.
Let the data do the talking for you
With a low-touch approach that puts reporting and analytical horsepower in the hands of your users, steer your team out of maintenance mode, shift productivity into high gear, and drive your bottom line. Leave the endless firehose of ad hoc data requests in your rearview and keep your team's time and resources locked on growth.
Provide unparalleled access to data at scale
Stay ahead of the competition, even as you grow, by delivering advanced self-serve options that position you on the leading edge of user demand. Meet your users' unique reporting needs within the application you already build and never worry about losing them to third-party business intelligence or reporting tools again.
According to Gartner, "By 2021, NLP and conversational analytics will boost analytics and business intelligence adoption from 35% of employees to over 50%."
Easily deploy embedded dashboard functionality powered by AutoQL's text-to-SQL translation technology however you want, anywhere in the interface you already build, with flexible implementation options.
Quickly create a range of default Dashboards to display the information your users regularly request, or give your users the ability to set up their own customized Dashboards using natural language queries to access and display the information they're interested in.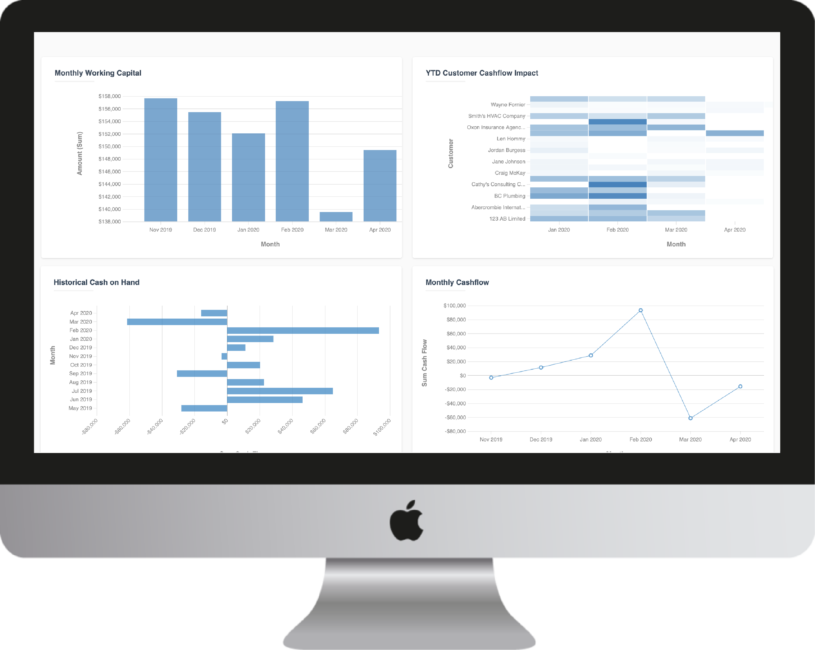 With embedded Dashboards driven by natural language, anyone can uncover insights and analyze their data, without the learning curve.
Ad Hoc Reporting 
Give your users seamless access to critical business information with data on demand.
Exploratory Analysis
Empower users to dive into details, explore trends, and discover insights, instantly.
Give users instant access to the details underlying high-level data points, allowing them to gain critical context and uncover important insights in just seconds.
Empower your users to understand and explore their data stories by providing them with on-demand access to compelling data visualizations, from easy-to-understand charts and graphs to comprehensive pivot tables.
Exceptional user experience comes first
Our embeddable Dashboards are powered by conversational AI technology that's build to handle the nuances of how people communicate, so that anyone can create and edit Dashboards in minutes with zero learning curve.
Custom, searchable catalogue of natural language queries to get your users started, fast.
Catches and verifies references to unique data, so users always receive the data they need.
Automatically populates similar query suggestions as users type, so they get results quickly and easily.
Clarifies meaning behind ambiguous queries, leading to efficient and accurate responses.