AutoQL is launching on Microsoft Azure, making it easy to build natural language interfaces for data access in any software.
~3 minute read
We're excited to announce that we're launching our flagship solution, AutoQL, on Microsoft Azure.
This launch represents a significant milestone in the journey towards achieving our vision of empowering every business person with the ability to access data at their fingertips and surface actionable insights using natural language.
AutoQL's availability on Microsoft Azure will enable B2B SaaS providers and enterprises to easily embed our robust, AI-driven technology and monetize the value of data in their existing systems.
With AutoQL's dynamic text-to-SQL translation system, users of any software can access data on demand, simply by asking questions in their own words.
We have an incredible opportunity to transform the way people access information and make decisions every day.
In an era of digital transformation, leading businesses know every employee needs real-time access to data so they're equipped to make impactful, data-driven decisions.
"With AutoQL's availability on Azure, we're breaking down barriers between business users and their data. We have an incredible opportunity to transform the way people access information and make decisions every day. Together, we're empowering all workers, including non-technical individuals, to meet and exceed the needs of tomorrow's data-powered businesses," says Chata CEO Kelly Cherniwchan.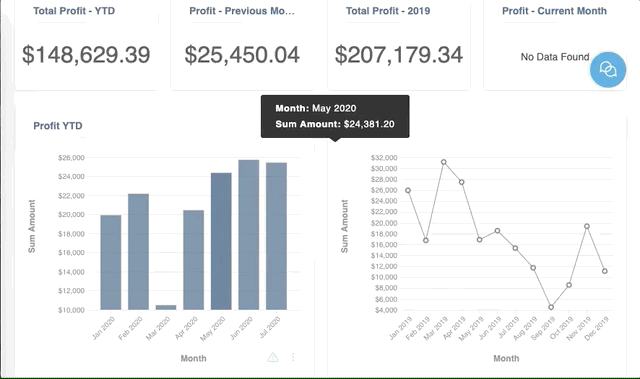 Integrate the power of AutoQL anywhere with Data Messenger. 
Today's businesses are willing to pay more for SaaS products that get reliable data into the hands of every employee and support insight-enabled actions across the entire organization: from front line workers to C-suite executives.
AutoQL makes it easy for SaaS providers working with the Azure cloud to offer self-serve data access to non-technical business users. This means providers can eliminate ad hoc reporting requests, increase product stickiness, improve user experiences, and generate new revenue opportunities.
Conversation is the interface of the future and interacting with databases is no different.
For enterprises, integrating AutoQL within their systems allows data to become a part of everyone's daily workflows. It also reduces reporting bottlenecks across departments.
AutoQL replaces time- and labor-intensive processes that would typically be handled by technical teams by empowering users to self-serve their own data needs with ease.
"Conversation is the interface of the future and interacting with databases is no different. Bringing AutoQL to Microsoft Azure allows us to equip developers with powerful AI-driven tools that are easy to implement, so they can empower every business user to make informed decisions and drive impactful outcomes," says Hailey Casper, Head of Customer Experience.
Development teams can take advantage of AutoQL's complete end-to-end system (including completely customizable front end widgets) to deliver the power of conversational data access within their software, seamlessly.
Embedding game-changing features like Data Messenger and natural language-based Dashboards takes just 3 hours or less, and adds value to existing applications, immediately.
"Microsoft Azure customers can use AutoQL to streamline access to data for everyone from executives to analysts and front-line workers. Chata's integration with Azure has resulted in a solution that brings innovation enabling strategic actions to be taken right away, an advantage that benefits businesses of all sizes," said Suzanne Gagliese, One Commercial Partner Lead, Microsoft Canada.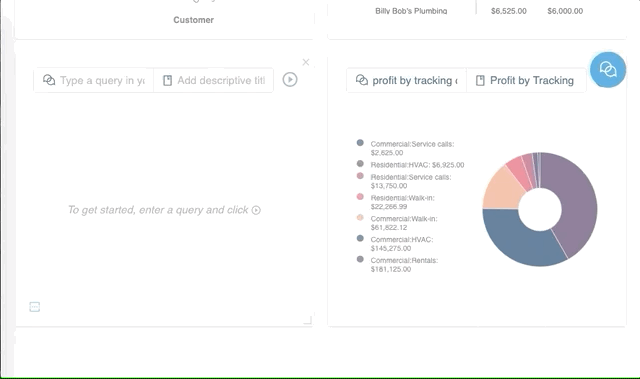 Deliver natural language-driven Dashboards to every user with AutoQL.
AutoQL's availability on Azure ensures that Microsoft customers can expedite time to value and achieve ROI quickly on their AI-driven digital transformation initiatives. However, AutoQL will also remain cloud-agnostic to provide those same intuitive data access tools for diverse businesses.
Moving forward, we will continue to expand our presence in the Microsoft ecosystem, offering new opportunities for businesses to get ahead and stay agile in our ever-evolving digital world.
Interested in integrating AutoQL into the business software solutions you build?
Get in touch with our team.