Each year, the prestigious FIA Futures & Options Expo in Chicago, IL invites a carefully curated group of fintech startups to present innovative solutions for the derivatives industry. With over 5,000 attendees annually, this event serves as the largest trade show in the industry. Since the inception of the Innovators Pavilion in 2015, more than 100 startups from around the world have participated in showcasing their cutting-edge solutions.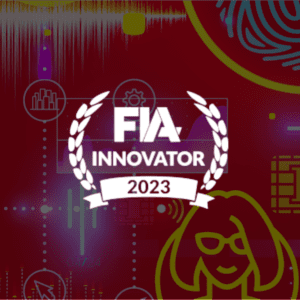 We are delighted to announce that Chata.ai has been chosen as one of the top 10 Fintech Startups by FIA, and has been invited to exhibit at the Innovators Pavilion during the Futures & Options Expo in Chicago on October 2-3, 2023.
At Chata.ai, our self-service analytics solution has established a track record of success within the fintech sector. We empower financial professionals with real-time access to critical data, including but not limited to stock market information and client & banking data.
As a result of this recognition, Chata.ai will have the opportunity to exhibit at the trade show and present our solution directly to Expo attendees, including senior executives from exchanges, clearinghouses, banks, brokers, and trading firms.
Moreover, the FIA will announce the winners of two prestigious awards at the conclusion of the Expo. The esteemed panel of judges, representing various segments of the derivatives industry, will determine the recipient of the highly sought-after "Innovator of the Year" award. Additionally, Expo attendees will have the opportunity to cast their votes for the winner of the "People's Choice" award.
Are you a financial professional interested in attending the FIA Futures & Options Expo in Chicago on October 2-3, 2023? Or are you simply curious about our innovative fintech solution? We would love to connect with you! Connect with Chata.ai here.